2023
NEW SHOW ADDED!
Wednesday, Nov 22nd (Thanksgiving Eve)
The Shannon Curfman Band
Minneapolis - Bunker's Music Bar (612) 338-8188
Shannon 9:30-11pm / Dylan Salfer 11:15-1am
More info on the "Live Shows" page
---
2022
New shows have been added on the "Live Shows" page!
---
Wednesday, September 2nd, 2020
Happy September, everyone! As live shows have come to a stand still we are doing what we can to get creative within my industry. My two main facets for the rest of this year will be doing live streaming shows via Facebook and Instagram (maybe Youtube as well as I go along) and merchandise sales online. In a few days I will send out an email with info on how to purchase merch as well as a few limited edition items and a date and time for an upcoming live-streaming acoustic performance. There will be no admission and will only have an option to tip if you are so inclined. This climate has surely pushed many of us in my position out of our comfort zone of what we have known and loved for so long! Thank you so much for your ongoing support and I look forward to weathering and maneuvering this pandemic with people like you by my side who remind me every day why I do what I do! 
All my love,
Shannon
Saturday, August 8th, 2020
Shannon will be playing the 25th Annual Fargo Blues Fest! 
https://fargobluesfest.homestead.com/
---
May 5th, 2020
ALL SHOWS HAVE BEEN POSTPONED. Please follow Shannon on Facebook and Instagram for live mini-acoustic streams. Thank you for your continued support and we wish you all health and happiness during such a difficult time for so many. Much love!
---
Friday, March 23rd, 2020
Shannon Curfman Band will be Shannon Curfman Band will be playing at the Hard Rock Hotel & Casino in Sioux City, IA! Details on the 'Live Shows' page!
---
Feb 1st, 2019
Tickets released today for Shannon's hometown Fargo/Moorhead area show! Details on the 'Live Shows' page!
---
October 16th, 2018
Tour dates updated! Minneapolis, Sioux City w/ Foghat & Anoka, MN added!
---
July 5th, 2018
Tickets for Des Moines Friday, July 13th:
http://www.leftyslivemusic.com/?cpt_event=shannon-curfman-live-at-lefty
---
Tickets for Kansas City Sat, July 14th:
https://www.eventbrite.com/e/shannon-curfman-at-deer-ridge-estate-tickets-47150281762
---
May 30th, 2018
Shows added in Minneapolis, Des Moines, WI, Kansas City and Atlantic City!
---
May 8th, 2018
Three new shows have been added! We are trying to squeeze as many in as we can between the Kid Rock tour. Keep checking back or sign up for our mailing list to stay up-to-date! Make sure to follow me on Facebook and Instagram as well!
---
November 14th, 2017
Come join us Sat, Dec 9th for a special, intimate night with the Shannon Curfman Trio featuring Justin Appel & Elijah Adam at the Coon Rapids VFW. More info on the 'Live Shows' page!
---
November 8th, 2017
Shannon has added a couple of really special shows this December. Please check out the flyers below! More information will be posted on the 'Shows' page.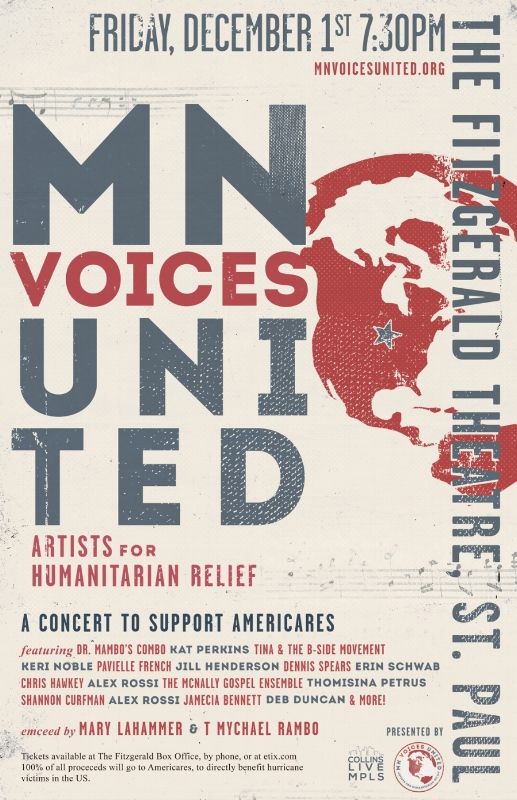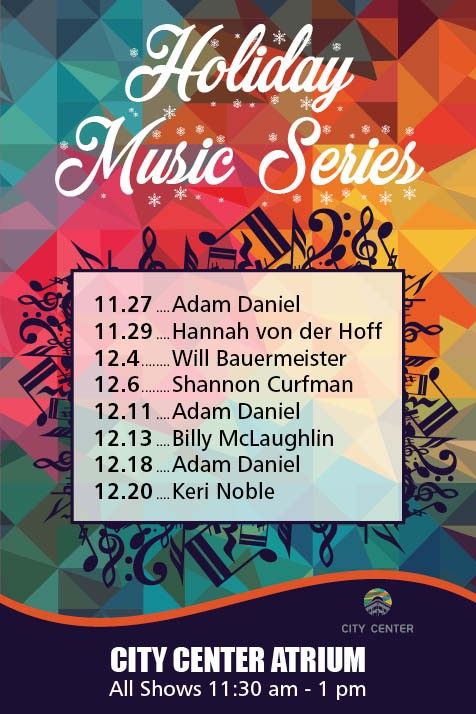 ---
August 17th, 2017
Hi everyone! We just added one last show for the summer in Des Moines, IA at the brand new venue Tipsy Crow Tavern Friday, August 25th! It is a free show and I put together a special band for this one that will consist of all Des Moines musicians that have been in my band past and present! Paul and Wade Thompson will join Justin Appel, Jeff Banks and I for this special show! We look forward to seeing you there!
Last but not least thank you to everyone who came out to our shows this summer! I had more fun playing music for you all, and at such great venues, than I even imagined! An extra special thank you to all who traveled for our shows, made us part of your summer vacations and to all who showed your support by buying merch. We appreciate it so much and it makes all the difference to us to keep us going!
Much love,
Shannon
---
April 26th, 2017
Hi all! We are back from Kid Rock's Chillin' The Most Cruise and we all had a blast! It's definitely one of the highlights of my year. After having to miss last year due to surgeries I took full advantage of relaxing, mingling, hanging with dear friends, meeting new friends and listening to some incredible music. We brought fellow musicians, the Alex Rossi Band with Heatbox, from Minneapolis, MN as they are my favorite band in the Twin Cities. Here is a great write-up about the cruise done by writer Ari Herstand: http://www.digitalmusicnews.com/2017/04/10/kid-rock-cruise/  Thanks to Ari for such a kind shoutout about me sitting in with Alex and his band! 
Here are all of our upcoming dates as of now:
Fri, April 28th - Mora, MN - Crystal Bar
Sat, April 29th - Bayfield, WI - Legendary Waters Resort & Casino
Fri, June 2nd - Walker, MN - Northern Lights Casino
Sat, June 3rd - Walker, MN - Northern Lights Casino
Fri, June 9th - Mankato, MN - Opening for Alice Cooper @ Vetter Stone Amphitheater
Fri, June 16th - Brooklyn Park, MN - Tater Daze @ Noble Sports Park
Sat, June 17th - Private Event
Fri, July 7th - Rochester, MN - Hambone Music Festival
Thur, July 20th - Mahnomen, MN - Shooting Star Casino
Sat, July 22nd - St Paul, MN - Lowertown Blues & Funk Fest
Fri, Aug 11th - Bayfield, WI - Legendary Waters Resort & Casino
Sat, Aug 12th - Duluth, MN - Bayfront Blues Festival Tent
Go to our 'Live Shows' page up top to see more details.  We hope to see you at an upcoming show! 
xo,
Shannon
---
March 9th, 2017
Hey everyone!  Here is a link to a nice write-up Randy Erickson did for my upcoming "broken down" show in La Crosse, WI this Saturday:
The next link I'm sharing is a bit of a funny response Alice Cooper made about our upcoming show in Mankato, MN. 
---
February 14th, 2017
Happy Valentine's Day, everyone!  We have five new shows posted and many more in the works.  I've been in the studio writing a new SC album and it's going really well!  I've got a great team with whom I really enjoy working and the new Kid Rock album we've been working on is in the final stages of being complete.  I'll let you know when we get a release date.  I have some shows coming up with Kid in WI, FL, MI and more and you can find info for those shows on http://kidrock.com.
Take care, stay warm and I'll post more soon!
xo,
Shannon
---
July 27th, 2016

Hey y'all!  We have more shows being added all the time to the "Live Shows" page as well as some great new merch!  We have two different baseball tees, "Straight Outta Fargo" t-shirts, lavender women's cut shirts and gray unisex tees.  If you aren't able to get to one of my shows this year feel free to order directly from me on the "Store" button on this screen and I will add in a little surprise or two to your order.  :)
xo,
Shannon
---
July 28th, 2016

Hi friends!  
I am doing two radio interviews today that you can listen to live online.
~~The first is at 8:20am on the morning show for KXGT-FM in Jamestown, ND. It will air live online at www.newsdakota.com/tedfm.
~~The second is at 12:06pm on www.wday.com. If you are in the FM area you can listen on 970-WDAY for their midday radio show.
Tune in if you're able! :)
---
June 1st, 2016
I hope to see a bunch of you at some of our upcoming Kid Rock shows and Shannon Curfman Band shows this summer and fall festival season!  Thank you for all of the love and for supporting live music!
xo,
Shannon 
---
December 15th, 2015

Happy Holidays, friends!  Here is a remake I did of the Christmas classic, "Please Come Home For Christmas."  I hope you enjoy it!
xo,
Shannon
---
August 27th, 2015
Hey everyone!  I hope you all have had a fantastic summer so far.  Our Kid Rock and Foreigner tour has been kickin'!  I hope some of you have had the chance to make it to one of the shows.  
Starting in September we have some Shannon Curfman Band dates in Minneapolis, Keosauqua, IA and Sioux City, Iowa.  Please check the 'Live Shows' link at the top of this page for more details.  I will post some new pics and video soon!
xo,
Shannon
---
February 25th, 2015
Hey y'all!  For anyone who missed me performing with Kid Rock on television at the Daytona 500, The Tonight Show with Jimmy Fallon and The Today Show this past week here are links to our performances.
Remember to check the "Live Shows" page to see when I will be performing in your area with my band as well!
xo,
Shannon
Today Show performance of our new tune, "Johnny Cash" and interview:
http://www.today.com/toyotaconcertseries/kid-rock-being-grandpa-43-keeps-my-redneck-street-credentials-2D80510499
Tonight Show with Jimmy Fallon performing "First Kiss":
http://www.nbc.com/the-tonight-show/segments/113401 
NASCAR Daytona 500 performance of "First Kiss":
https://www.youtube.com/watch?v=CVrQpRCjVY4
---
January 6th, 2015
Happy New Year, folks!  I wanted to share the music video to our first single off of the new Kid Rock album titled "First Kiss."  We filmed it outside of Nashville, TN last month and it was FREEZING!  Anyway, I hope you enjoy it as much as I did making it!  https://www.youtube.com/watch?v=WTCnno-3EGE
xo,
Shannon
---
December 1st, 2014
Happy Holidays, everyone!  What a crazy year this has been.  Last night I finally figured out how to manage this website on my own and I'm really excited to go crazy on this thing.  :)
Anyway, we have six new shows posted with more to come.  In a few days my guitarist, Jeff Banks, and I will be heading to Las Vegas and Corona, CA to play two broken down electric shows with Sena Ehrhardt, Cole Allen and a few others.  Click on the "Live Shows" tab for more details.  We would love to see you!
I will be running a special on my CDs, hoodies, tshirts and 8x10s next week so make sure to get on my mailing list and I will send out a blast with the holiday prices.
Thank you all so much for stopping by and I hope to see you at one of the new shows posted!
xo,
Shannon
---
Hey Everyone!
I wanted to send you a quick update now that we are booking a lot of Shannon Curfman band shows again.  I'll give you a rundown on each of them and hopefully one is in your area or you have friends you can tell in those cities!  We have two exciting opening gigs in Michigan, one of which is with my boss, Kid Rock and one is with my friend Sheryl Crow.  I am still a member of Kid Rock's band but since we have been pretty much off the road this year it has allowed us to book many more of my solo band shows.
As promised a while back I said I would be updating the website and youtube much more frequently.  As you can see I started to drop the ball again however I am back on it so please check back often!  This newfangled way of keeping up in this business is a bit hard for me to get used to!  :)  Here is a link to subscribe to my Youtube channel: 
https://www.youtube.com/user/shannoncurfman
 and you can also find me on Facebook (much too often) and Twitter (@shannoncurfman).  I also have an Instagram account which is a lot of fun.  I will also be posting blogs on the front page of 
www.shannoncurfman.com
 with lots of behind-the-scenes pictures and insight you won't see anywhere else as well.
Thank you so much for all of your support and your patience with me as a solo artist for the last few years while my priority has been Kid Rock.  It means the world to me!
THURSDAY, SEPT 4th - PITTSBURGH, PA!
Hard Rock Cafe - Beat Cancer Pittsburgh (Benefit for Glimmer of Hope)
230 W. Station Square Drive
Doors and music @ 6:30, Shannon starts at 10pm. Tix start at $30. VIP, reserved booths and meet and greets available.
FRIDAY, SEPT 5th - DETROIT, MI
SATURDAY, SEPT 6th - ALLEGAN, MI - OPENING FOR  & PERFORMING WITH KID ROCK
Allegan County Fairgrounds
Opening for Kid Rock @7pm
Price: Bleacher seated: $75 - Track Standing $75 - Gold Pit Standing $95
SUNDAY, SEPT 7th - GRAND RAPIDS, MI - OPENING FOR SHERYL CROW
Frederik Meijer Gardens & Sculpture Park
Gates @ 5:30, Shannon @ 6:30
FRIDAY, SEPT 26th - MILWAUKEE, WI
SATURDAY, SEPT 27th - BURNSVILLE, MN
Tent party from 6-10pm - Shannon plays inside at 10pm!
Thanks to everyone who purchased new t-shirts and hoodies.  I absolutely love them.  They came out beautifully and are such great quality!  I'm happy to hear people are so pleased with them and we've already had to reorder them twice.  The only place they are available is off of 
www.shannoncurfman.com/store
 or at one of our live shows.  If you would like any merchandise, including CDs, signed or personalized please let me know in the "Note to Merchant or Seller" part of the checkout process.  I am happy for fulfill your requests.
In closing we'll leave you with a few links to print and radio interviews I did this month.
Print interview with the High Plains Reader magazine:
Morning show radio interview on 107.9 The Fox from February 6th, 2014 (scroll through until you see my pic):
Radio interview from January 22nd, 2014 on KXRA, KX92:
Thanks so much and I'm so glad you've come to the new website!